I have something for you.
It's incredible.
You won't find it anywhere else in the world.
It's a program I created to help you make your life better.
It absolutely works.
I have thousands of clients to prove it.
What is it?
It's called Self Coaching Scholars.
It's a program for people who want to study themselves.
When you study yourself, you can then change yourself.
Into anything you want to be.
So many of us are just going through life doing what we have been told.
We haven't been given the tools to change, and I mean really change.
Until now.
I've taken every single thing you could need to change your life and put it into one program.
Then I priced it ridiculously low so I have no competition.
Imagine this:
A new model to manage your brain, emotions, and actions.
A coaching session once a week to implement it.
Group Coaching Calls five days a week. (also recorded).
Access to written coaching seven days a week.
Then, full access to every course I have ever sold:
The Possibility Formula
How To Be An Entrepreneur
Entrepreneurial Management
Entrepreneurial Bookkeeping
Monday Hour One
Urge Jar
Stop Overeating
Stop Overdrinking
Stop Overeating Masterclass
Stop Underearning
Money: Beliefs and Goals
Money: Having More of It
How to Feel Better
Each one of these courses were sold for thousands of dollars individually.
And what if you also got…
All five of my books.
Every webinar I have taught.
Recordings of me coaching for dozens of hours
What if I gave this all to you for $297 a month?
You can stay for one month or for six years (like hundreds of our clients have).
You can cancel at any time.
But why would you?
You simply enroll and do the following.
Watch our intro/orientation classes to learn the Model.
Schedule your first private coaching session.
Attend a Group Coaching Call.
That alone is worth at least $600.
But then, after that, you could take a course on any topic you need.
The value is simply insane.
It's like nothing you have ever seen.
I feel so confident that you will love it, I offer a 100% money-back guarantee.
If you get in there and use the materials for one month and don't think you got at least double the value of what you paid, I will give you your money back. No questions asked.
Each of these courses are for sale on my site individually, or you can get the entire suite of them for the exact same price.
Go ahead and compare my offer to anything on the internet.
Compare my students' results to any other program.
It's astounding.
This is why we are the best Life Coaching School in the world.
I'm a woman who figured this out.
This is my life's purpose.
And I teach you how to figure it out for yourself in Scholars.
Join the membership now.
You have nothing to lose.
Enjoy it for one month and have your mind blown.
Let's all be an example of what is possible.


P.S. Scroll down to watch testimonial after testimonial from our raving fans. Or simply enroll and become one yourself.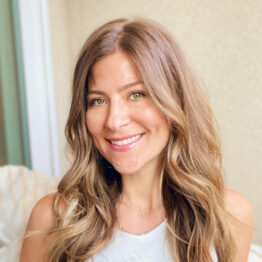 "The Scholars program is really one of the best for the simple fact that I see results, and that has me really excited in my present moment and for my future."
Andrea Pezzillo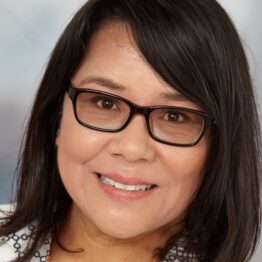 "I have tried support groups, therapy, and all health care options. This work is what finally transformed my anxiety, and this is not an exaggeration. My skin is considerably clearer, I look younger! Food is so easy now (I love this), I lost 25 pounds. My confidence is so much greater than I ever imagined – I have taken larger risks"
Anna Rodrigues
"I feel like I have the secret to life, and I have all the tools I need to keep growing and evolving. I realized the power of my thinking and I feel so empowered to create the results I want. I am excited about my future because I know that I can do anything."
Arianna Vargas
"In one month, I set up my entire coaching business. I am pretty amazed by all that I have accomplished by just doing my daily homework—no drama. I now use the Model daily (hourly). And I no longer let myself be a victim of my own thinking."
Barbara Isaac Croce